Smoky Mountain Model Works, Inc.
Asheville, North Carolina • USA
Creating 20th Century Models Using 21st Century Technology
Smoky Mountain Model Works, Inc. • Asheville, NC 28805
Ph.: (828) 777-5619 (10-5 M-F) • Email: jimking3@charter.net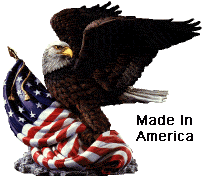 ALL S SCALE KITS NOW AVAILABLE WITH SERGENT-COMPATIBLE COUPLER BOXES FOR SAME PRICE (SERGENT COUPLERS NOT INCLUDED) ...ADD "S" TO KIT NUMBER FOR THIS OPTION
AAR 53' 6", 70-Ton Flat Car
(11) roads bought the AAR "War Emergency" 70-ton, 53' 6" flat car between 1942 and 1948, including ATSF, B&O, CNJ, Pere Marquette (repainted C&O in late 1950s), IHB, NYC and Wabash.

Each kit includes 1-pc urethane underframe, steel weight (hidden in centersill during assembly), cast urethane deck with nail holes, separate AAR-style stake pockets, Kadee 802 couplers, wire and detail parts. A mini-CD contains 16 pages of instructions with roster info from Ed Hawkins and weathering ideas for the deck.

Kit No. 64-F6 ... $75 + shipping (no trucks/decals)

Tichy Train Groups sells S decals for generic flat cars.