Smoky Mountain Model Works, Inc.
Asheville, North Carolina • USA
Creating 20th Century Models Using 21st Century Technology
Smoky Mountain Model Works, Inc. • Asheville, NC 28805
Ph.: (828) 777-5619 (10-5 M-F) • Email: jimking3@charter.net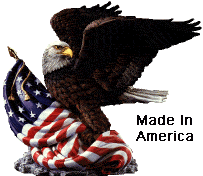 Gondola notes

Gondola photos are shown ONLY to display the various rib-count styles (8, 9, 10 and 13). Decals will not be included for generic gons because so many roads bought them. Protocraft (O), Tichy (S & O) and MicroScale (O) are good decals sources.

Kits will include 1-piece-bodied, highly-detailed urethane castings, detail parts, instructions and roster info. Casting patterns are produced from 3D CAD files and ultra-hi-resolution 3D printed parts. Kits are not compatible with Hi-Rail, American Flyer or 3-rail operation.

Vote for a gondola based on it's rib-count ONLY, not the paint scheme. There are too many roads who bought various cars to list them here ... that information will be included in the kit's instructions as a .pdf roster from acclaimed freight car guru, Ed Hawkins.

Voting instructions (all cars)

1. Click on my email link at the bottom of this page.

2. Enter a suitable subject line.

3. In the email, type a line specifying desired scale (S or O).

4. On a new line, write the car style you want to see produced (i.e. 9-rib gon, Southern low side gon in Roman lettering, SAL B7, etc.). Be specific.

5. At the end of each line, write the quantity of that item you'd buy. Please be "realistic" in your reservation quantity. No deposit is required, just your best-guess quantity.

6. Send the email.


YOUR INTERESTS MATTER

MAKE YOUR VOTE COUNT


Votes will be tallied and given sufficient time to "filter thru the modeling world".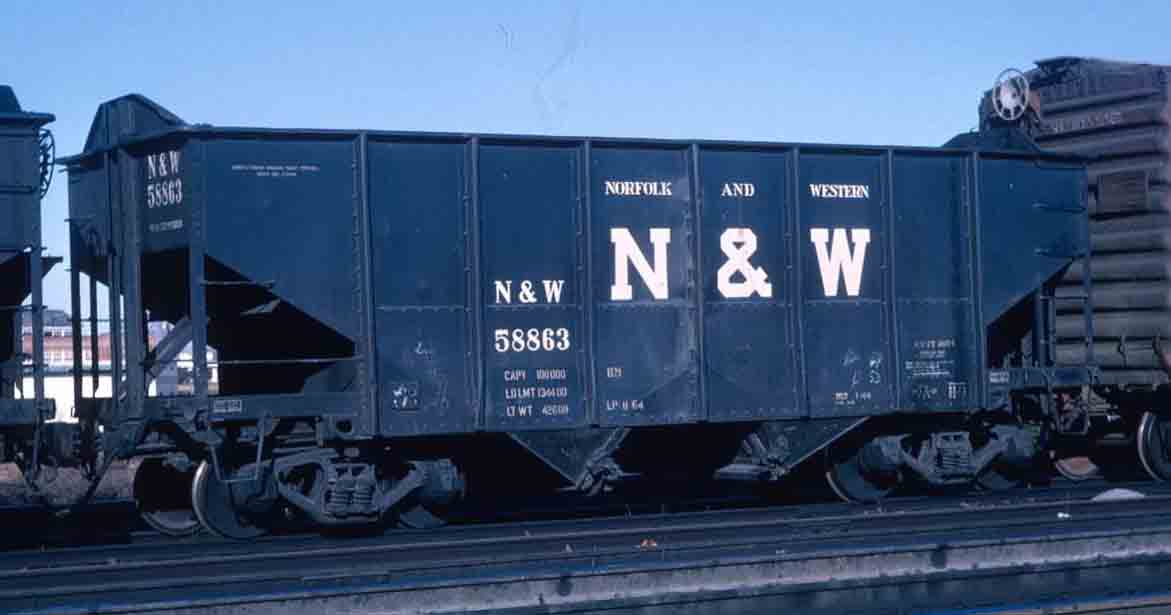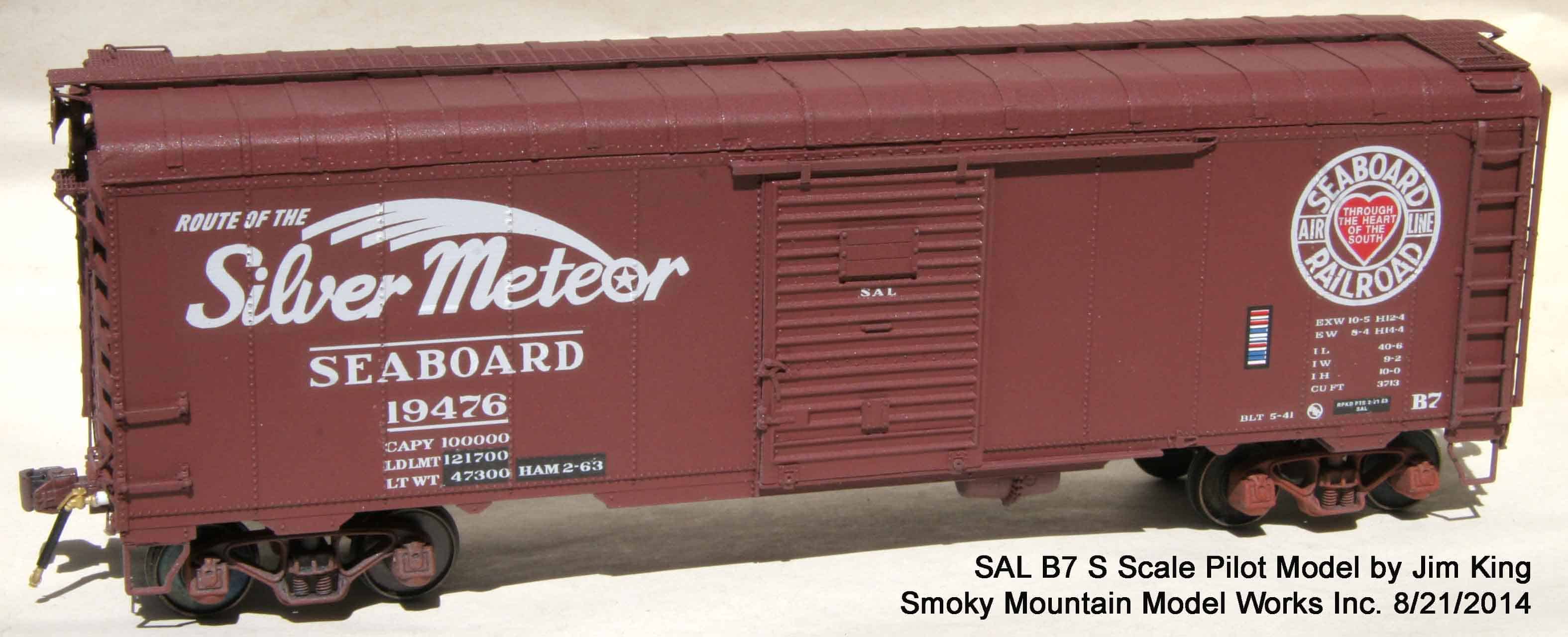 (6) images below show cars that were produced in S scale and are candidates for "upscaling" to O.
SAL "Turtleback Roof" B7 in S. Decals included.
Over 12,000 H-9 hoppers were built starting in 1956 by N&W's Roanoke Shops from HL-class cars. The H-9 was the most common 2-bay, 55-ton hopper on the N&W in the late steam era and lasted into the early 1980s in ballast service. While built to haul coal, in later years, as higher-capacity cars replaced them, they hauled other commodities, such as small stone (pebbles) for a South Florida terrazo plant. They lasted into the mid-80s hauling ballast for N&W, then NS.

They went all over the US ... a photo surfaced last year of a train on Cajon Pass ... with an H-9 in the consist. Reserve at least one for your collection!

Candidate for S and O. Decals included.

SAL's V-9 ventilated boxcar, built in 1922 (ribbed ends), was a "traditional" length of 36 feet. These roamed the country in large numbers post-WWII and into the early-50s when their numbers dwindled. Many lasted into the late 50s but mostly assigned to the Southern and Southeastern US.

CAD files exist in HO ... candidate for S and O. Decals included.
Southern 50' "Waffle Side" box, built 1974. CSX and predecessors (GA, AWP, WofA, SCL, L&N) ran identical cars except for addition of one waffle at lower corners near door (included in kit). Decals included.
CG 40-foot ventilated box. This is original 1920s configuration. O scale kit would use Murphy Panel roof installed in the 1930s. Cars ran until 1954 in revenue service and into early 60s in MOW. Decals included.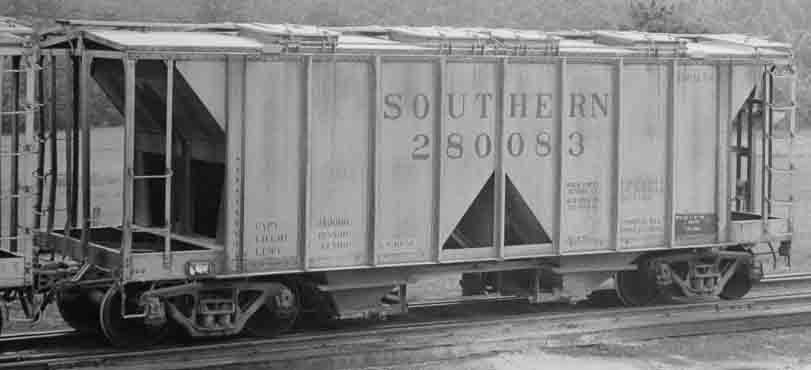 PFE R-70 mechanical reefer.

Candidate for S and O. Decals included for as-delivered scheme.
ACF 70-ton covered hopper. Built 1940 to mid-40s. Operated by many roads into early 80s; many of Southern's rebuilt in the 1970s by extending sides to increase capacity. Several lasted post-2000 in NS loco sand service.

Candidate for S and O. No decals included (too many roads).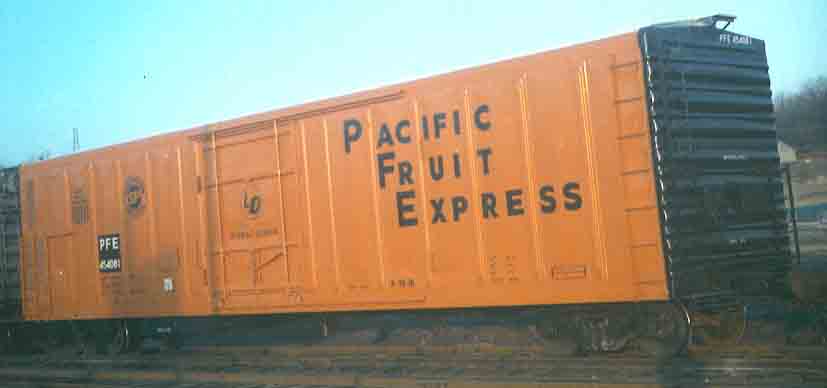 9-rib configuration with flat ends
13-rib configuration - SAL decals included
9-rib configuration with oval ends
C&O decals included
Southern 60128 HO pilot model; can be "upscaled" to S and O. This is a Pullman-Std. 52' 6" car built in 1953 and 1957. D&RGW also ran a nearly identical car. Southern's cars lasted into the 1990s in revenue and MOW service. Decals included.